Fresh Grounded Faith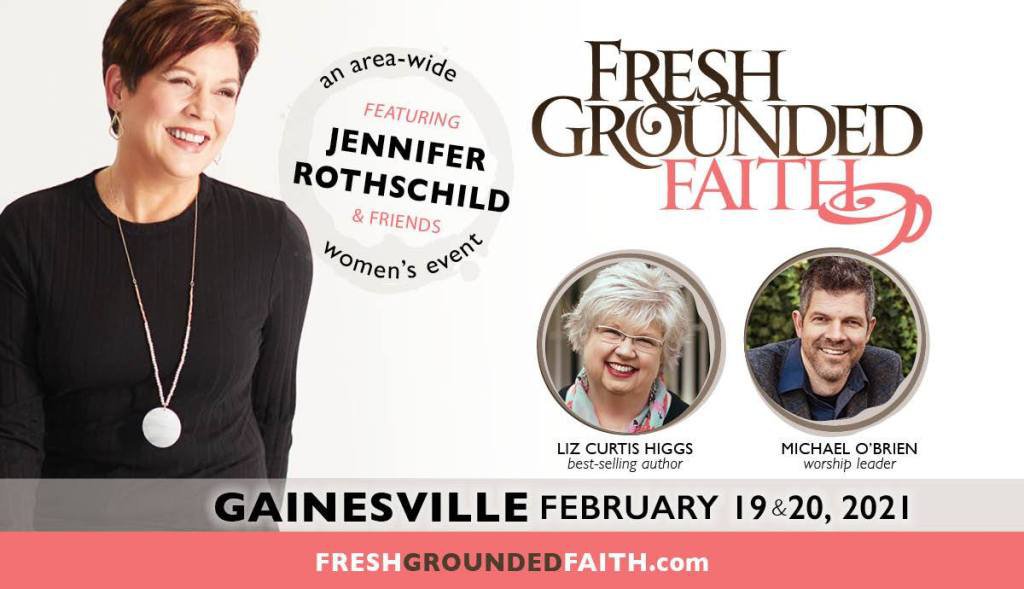 Fresh Grounded Faith with Jennifer Rothschild and friends is coming to Gainesville on February 19-20! Don't miss this fun, girlfriend-blend of practical Bible study and worship from one of LifeWay's best-selling authors and Bible teacher, Jennifer Rothschild, author and funny-girl Liz Curtis Higgs, and worship with former lead singer of Newsong, Michael O'Brien. This experience is brought to you by many churches in the area coming together to impact the women in our community. You can expect real women, relatable stories, and relevant truth in this hope-filled event that connects women to each other and to God. Mark your calendar for Friday evening, February 19th from 7pm-9:30pm, and Saturday morning, February 20th from 9am-12:30pm right here at Westside!
Tickets can be purchased on Monday-Friday from 8am-5pm in the Family Life Center or at the Information Desk on Sunday mornings.